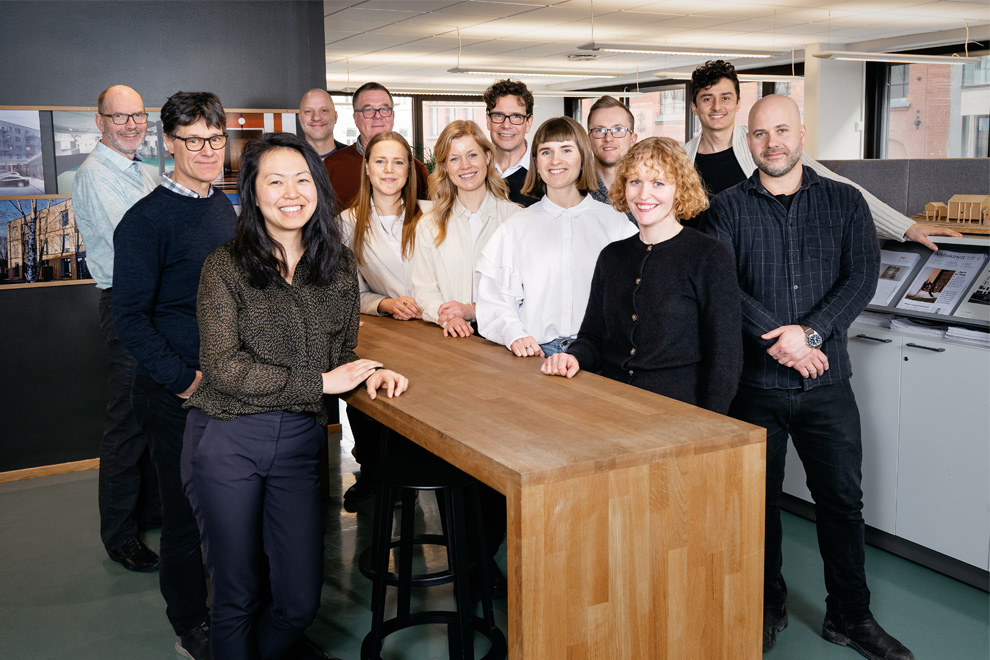 «Improving our surroundings, day by day»
We take small and large decisions every day in the work we do, that has an impact on peoples' everyday lives. Connecting these decisions with common values and existing precedents, we strive to make our tomorrow a little bit better than yesterday.
LMR arkitektur as is an Oslo based multidisciplinary architectural firm that works within all fields of architecture and design. The majority of which comprise of planning, interior, landscape as well as coordination of buildings. Our tasks cover property development, architectural programming, feasibility studies, zoning plans, master planning, urban design and development, renovation, reconstruction and new-build. The services we provide our clients cover all the stages of architectural design.
The practice has a broad range of experiences ranging from small bespoke design works to complex large scale construction projects. Our prime focus is always on finding the best solutions possible through good dialog with clients, consultants, and other interested parties. Both the Scandinavian vernacular as well as international landmark architecture are used as inspiration in the work we do.
The office was first established in 1964 as Telje-Torp-Aasen AS by founding partners Are Telje, Fredrik A.S. Torp and Knut Aasen. Some of the practices well-known projects in Oslo include Oslo Police Headquarters, Oslo University Library, conversion of the Vestbane train station into the Nobel Peace Centre and the Holocaust Centre in Villa Grande.
Architects Torstein Lømo, Jan Arnfinn Mork and Kay Erik Rosted, who had been employees and later partners for many years, took over the company in 2007, changing its name to LMR arkitektur as. Since 2017 another eight employees joined as partners. The company currently employs 15 architects of varying age, experience, and educational backgrounds.
Please feel free to contact us for more information.
LMR | arkitektur | as
Rosenkrantz' gt 15, NO-0160 Oslo, Norway
t: +47 23 31 12 50