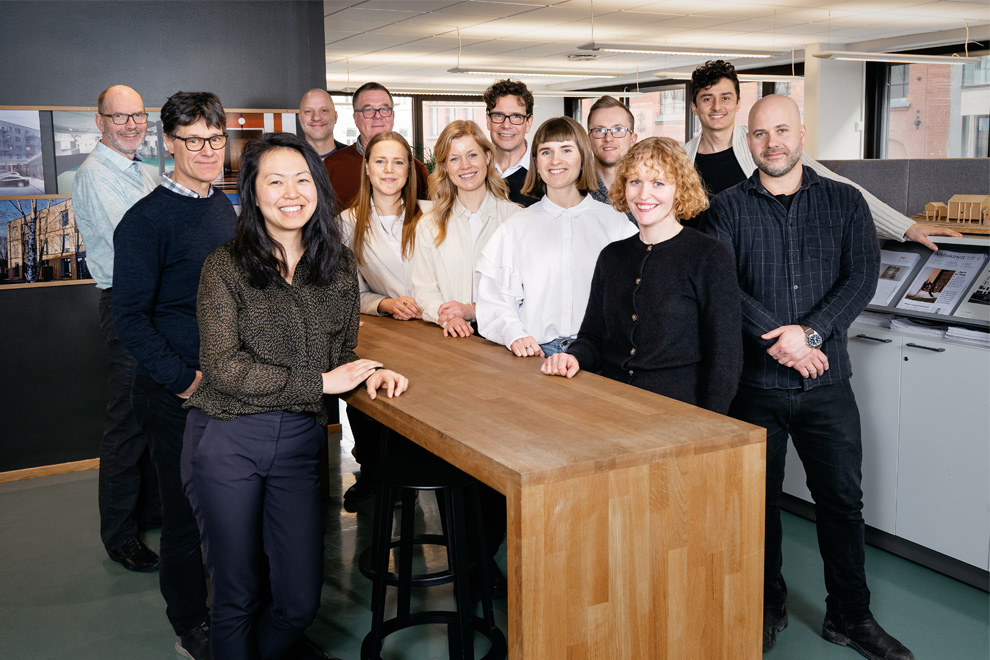 LMR arkitektur as is an Oslo based architectural firm that works on a wide range of architectural and design projects. Our tasks cover property development, architectural programming, feasibility studies, zoning plans, master planning, urban design and development, renovation, reconstruction, new construction and interior design. We provide services to our clients in all phases of design projects.
The company has broad experience with both small and large, complex projects and focuses on finding good solutions through dialogue with clients, consultants and other parties. Scandinavian architectural heritage and contemporary international architecture are being used as a source of inspiration in the practice.
The company was established in 1964 by Are Telje, Fredrik A.S. Torp and Knut Aasen and had the name Telje-Torp-Aasen Arkitektkontor A.S. The office had numerous well-known projects in Oslo, such as Politihuset, Universitetsbiblioteket, conversion of Vestbanestasjonen to Nobels Fredssenter and the Holocaust Center in Villa Grande.
Architects Torstein Lømo, Jan Arnfinn Mork and Kay Erik Rosted, who had been employees and later partners for many years, took over the company in 2007 and changed its name to LMR arkitektur as. Since 2017 another eight employees joined as partners. The company currently employs 15 architects with varied educational background, experience and age.
For more information look at the Norwegian sites or don't hesitate to contact us.
LMR | arkitektur | as
Rosenkrantz' gt 15, NO-0160 Oslo, Norway
t: +47 23 31 12 50